Catch our summer discount 50% OFF! Join NOW!
October 19, 2007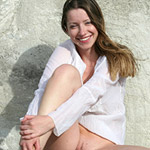 In June of 2007 I took a trip to Crimea, Ukraine. Crimea is famous for it's amazing natural splendor: montains and sea, rocks and sand, beautiful flowers and evergreen trees. The Ukraine is also famous for beautiful ladies.
Everything an erotic photographer needs! So I packed my bags and went there.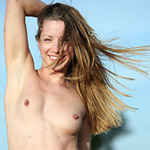 For my first time traveling to Ukraine, I decided to stay in the capital of Crimea - Simferopol. I was planning to walk through the streets of the city to find girls who could be interested in posing for me. I was also planning to meet up with a few girls I knew from internet communication - Oxana and Ksusha.
During my first day in Simferopol, I spent all day learning the city. I discovered that the best place to find models is the center of the city. And for the rest of my days there, I hung out in this area.
On the first day I also met Oxana and we arranged a shoot the next day. We decided to go to the colorful, flowery fields. The wind was mischievous that day, it constantly played with Oxana's hair and messed it about. Despite such difficult shooting conditions, Oxana persevered and modeled like a true professional.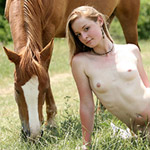 A few days later, I met Ksusha. She even brought another model with her - Vika and I decided to shoot them later. I was talking with many girls during my stay in Simferopol.
Some were interested, some not. But one girl was really interested, her name is Val. She is studying to become a painter. When I saw a girl with such a cute face I decided to ask her to model for me immediately. Val had a piercing under her lower lip and looked like a true artist - decent and down-to-earth. For our second meeting Val even brought a friend - Oksi. We arranged a shoot for the next day.
We went to the mountains, between Simferopol and the sea, in the region of the famous Crimea caves. It was a really hot day.
At first I shot the girls in open spaces withthe mountains as abackdrop.But when the heat become too uncomfortable,we went searching for a cool, shady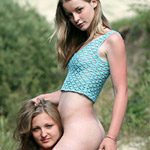 location.
We soon found just that: a place near a mountain creek. I shot Oksi and Val there. Then we went further and saw a horse and a young mare grazing in a field. I shot Val there. The young mare was constantly trying to eat our things ;)
On the next day, I head toward the sea. The first town I stopped at was Alushta - the center of South Crimean shore.
outh Crimean shore.